Posted on 04. Oct, 2011 by David Law in Digital Marketing, Thoughts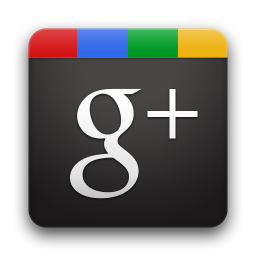 Google+ launched to much excitement amongst early adopters, but speculation is starting to rise as to when Google will launch pages and features for brands. The current line from Google is '[they] can't announce a launch date yet, but want to make them *great*, and are coding as fast as they can' so while we sit and wait, lets speculate as to what we might see in Google+ brand pages.
- Different pages for large and small-medium businesses
Google's head of Commerce and Local has stated that pages for small-medium businesses are on their way. It's interesting that he specifically stated that they were for SMBs, which leads one to assume that pages for large brands are going to be different. How will they be different?
- Segmentation of fans
As we know, Google+ lets you segment your friends into 'circles' and we could see this used in an interesting way with brand pages. Potentially brands could start to segment fans by those who share, those who advocate and those who don't. Brands could create exclusive benefits for 'advocates' and 'sharers' and start to build a strong community of advocates who feel they are being rewarded for evangelising about the brand.
- Video calling with customers
Picture the scene, you have a customer service representative available to chat to customers over video calling between working hours. Customers would be able to see a real face behind the brand and feel like they are really engaging with you to get problems sorted.
- Integration with Google Places
This is pretty much a no-brainer. Google has a very successful location based business listing service, and it's hard to see why you wouldn't be able to integrate your existing Google Places listing with your Google+ brand profile. This would mean your current reviews and ratings, as well as detailed travel and operating info would be pulled into your Google+ profile. Essentially, Google+ profiles for brands could be enhanced versions of Google Place listings.
- Search integration
This is going to be particularly important for brands. It's pretty certain that as you do with personal pages, we will start to see brand pages appearing in search results next to your brand search listing. Having the profile next to your listing may make customers more likely to click on your listing, rather than a third party retailers listing for your product. Additionally, content that you share that is +1'd by your customers is more likely to be seen by friends of your customers.
Whatever we see when Google+ brand pages launch, it's pretty certain that we can expect it to be significant competition for Facebook considering the hold Google has over the search market.